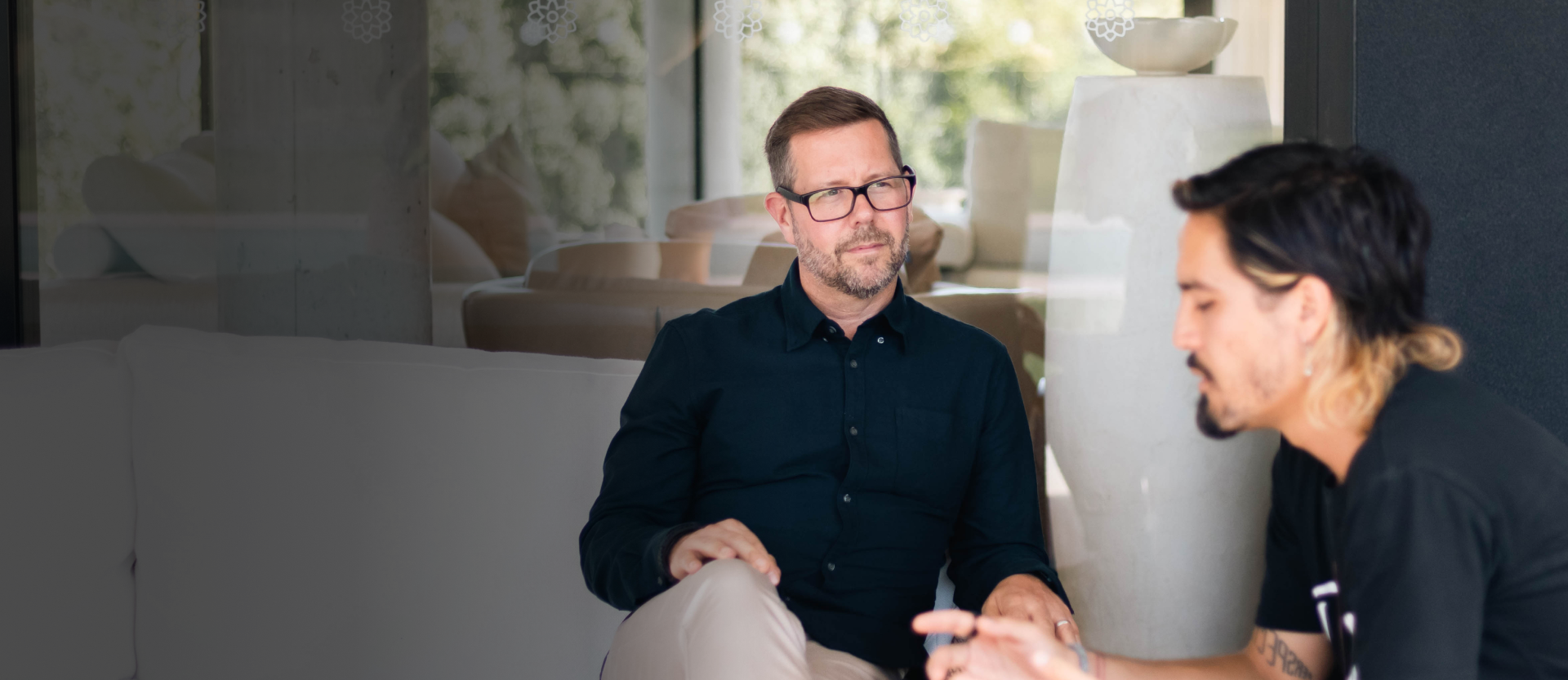 Beard Transplant
Discover Australia's most refined beard transplants at Gro Clinics Brisbane, Gold Coast, Perth, Sydney and Melbourne. 
GET IN TOUCH
Restore your full beard in a one-day procedure.
Gro a full and even beard for life, using your own hair follicles. With our delicate PFP (Precise Follicle Placement) hair transplantation technique, no stitches and no noticeable scars – just 100% natural-looking results. The procedure takes a day, but the results last a lifetime. 
If you would like to fill in a patchy, thin beard or to grow a beard for the first time, then book your complimentary in-person or online consultation today. Alternatively, you can call us on 1300 787 563 for more information.
GET IN TOUCH
How the Gro experience works
With Gro, you'll receive personalised care that meets your unique needs, so you can have the confidence of knowing that you're in the best hands for your hair transplant journey. 
Get in the know. A thorough 45-60 minute consultation with a Gro Hair Growth Specialist will give you all the facts you need to make an informed decision, including pricing.

If you're deemed eligible and want to proceed, you can rest assured you're in the best hands. Congratulations, this can be life-changing.
Onto the exciting part! A beard transplant will take just one day.

There's no cutting or noticeable scarring involved with the delicate instruments we use, but the area is numbed with a local anaesthetic to minimise any discomfort.

You get to listen to your favourite music during the extraction phase, take a short lunch break and watch Netflix during the implantation phase.
Now, the waiting game.

Your transplanted grafts will start gro'ing in about 3-4 months after the procedure, but full results can take up to 12 months.

Our team is with you the entire time, checking in regularly and ensuring you're happy.
Our Locations
Discover our clinics across Australia & NZ, where expertise meets artistry in hair transplantation.
Natural results that last a lifetime.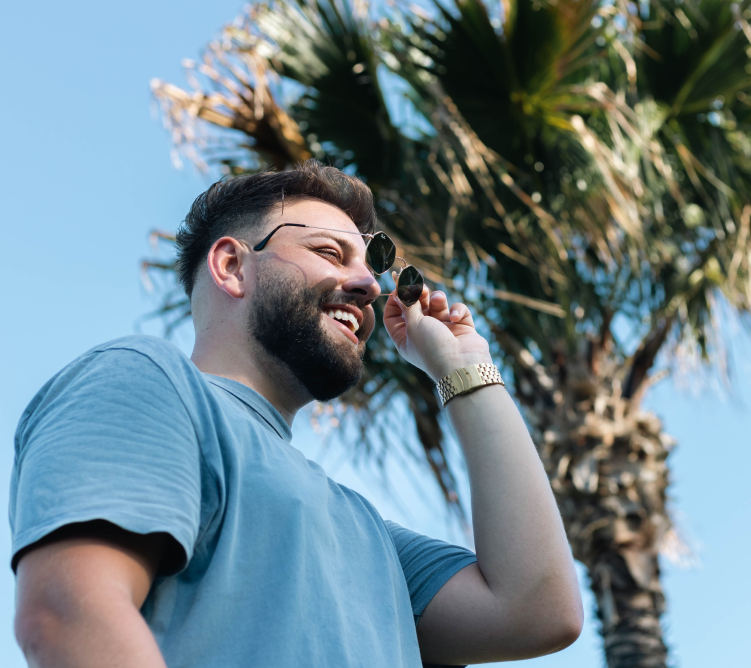 Why have a beard transplant?
It's not uncommon to only be able to grow a patchy or thin beard, or in some cases, no beard at all. While it's possible to just shave it all off or rock the no-beard look, many people would like to have the flexibility of gro'ing out their beards or they simply prefer the look of a full beard. A hair transplant helps you gro a full, even and natural beard or moustache.
Just as in any hair transplant, the donor hairs for beard implantation come either from the back or sides of your head, wherever your hair is the densest. Depending on the look you want to achieve, the follicles can simply be implanted to fill in patchy areas, or you can go for thick and sculpted facial hair. 
ASK A QUESTION
Let's Talk.
Got a question? Want to book a consult? You're in the right place. Fill out the form and one of our specialists will be in touch soon.
Prefer a phone call? Perfect, give us a call on 1300 787 563.
FREQUENTLY ASKED QUESTIONS
Got Questions? We've got answers.
How long after a beard transplant can I shave?

You can begin shaving your face with a razor four weeks post-procedure. One of our nurses will give you full post-operative care instructions on the day of the procedure.
Why is it important to have a doctor perform a beard hair transplant?

As with a hair transplant for a receding hairline, you want to ensure a natural-looking result that is undetectable once the transplanted hairs have grown through. To achieve a natural look, each of the implanted hairs has to follow the same pattern as the other beard hairs. Our PFP hair transplant technique gives the doctor full control over the depth, direction and angle of each hair that is implanted.
How much does a beard transplant cost?

The price of a beard transplant will depend on many factors – the provider's experience, customer service, the hair transplantation method used, level of care and the extent of your hair loss, for example. Everyone's situation is different, so it's best to book a hair loss consultation, where you'll be given all the information needed to help you make the right choice for you, including the hair transplant cost in australia.
How many grafts do I need for a beard transplant?

The number of hair grafts you need will depend on your goals and how much existing facial hair you have. For example, filling in a patchy beard requires less grafts than a complete beard transplant. The best place to start is a consultation with a Gro Hair Growth Specialist. Consultations can be done in-clinic or online.